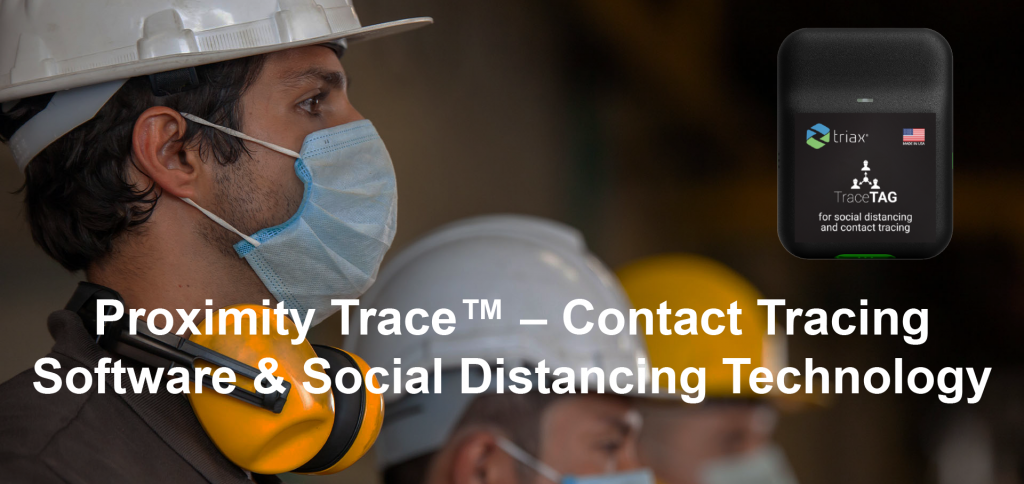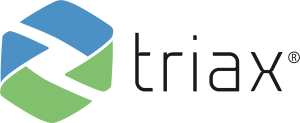 In the Time of COVID-19 – How Will You Maintain Safe Working Distances?
Businesses are facing significant challenges in maintaining social distancing guidelines and they lack real-time insight into whether these guidelines are being observed in their facilities.
Leveraging our commercial solution for workforce monitoring we have developed a proximity alert and contact tracing solution – Proximity Trace – to address two key areas of assistance:
Certain elements will be centered on mobile devices and tablets and aligned to the left or right on a desktop display. You can adjust the layout for each Block at three different device widths – desktop, tablet, and mobile.
Active feedback to the worker, in the form of a visual and audible alarm, so individuals know when to adjust their current distance to a proper social distance
Passive collection of worker interactions for contact tracing should an individual test positive
The main device of Proximity Trace, the TraceTag™, is affixed to any hardhat or worn on the body for proximity detection and contact tracing. Together we can keep people safer by maintaining social distances in the workplace and help support organizations' strategies for getting back to work.
Being able to properly comply with social distancing guidelines is critical to containing and slowing the spread of COVID-19. Additionally, having a log of all worker interactions for contact tracing, in the event that a worker is diagnosed with COVID-19, will help to accelerate the process for further containment and isolation.
Click Here to Download Brochure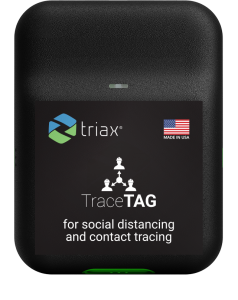 Proximity Trace At-a-Glance
TraceTag is affixed to a hardhat or can be worn on the body
TraceTags will emit a real-time alert when workers are in close proximity
Gateways collect worker interactions, including duration
Self-service contact tracing reports for download
No dependency on client WIFI or internet
No GPS or off-site location tracking
No location data
**Neak Media LLC is responsible for all government, Dept. of Defense, Homeland Security and Emergency Management sales and marketing of the suite of Triax Technologies products including Proximity Trace and Spot-r. Please contact Sareth Neak at sareth.neak@neakmedia.com or by phone at 203-644-6020 for more information or for a demonstration.