Started in 2009, Neak Media LLC is a diversified communication, events and training organization serving the public safety and national security community. Neak Media LLC has ownership and partnership interests in a diverse portfolio of conferences, training, and consulting services. With a wide network of experts and contractors across the U.S., Neak Media LLC is able to bring impactful content and expertise to all stakeholders throughout U.S. and Caribbean.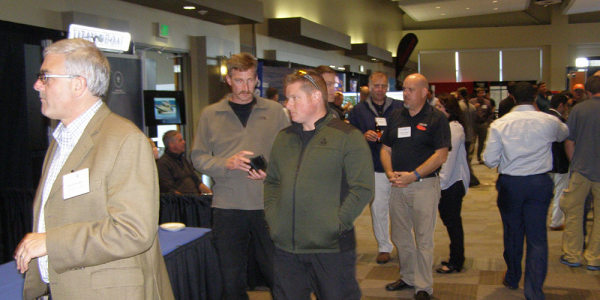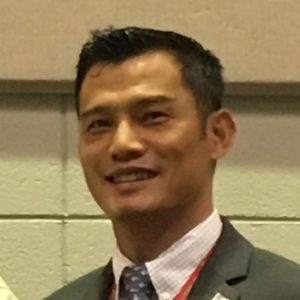 SARETH NEAK
PRESIDENT AND FOUNDER
Sareth Neak is a trade media veteran with over twenty years of experience in print and online media, events, and training. His expertise in business development, marketing and business operations has assisted in the growth of large multi-million dollar companies to small startups.
Since 2007, Sareth Neak has been heavily involved in the homeland security community as Executive Vice President of the Homeland Defense Journal and President of Neak Media LLC./Homeland Security Outlook.
Over the last 11 years, Sareth Neak has created and facilitated numerous maritime security, emergency management and counter-terrorism training and events throughout the U.S. and Caribbean to assist federal/state/local government and industry in strengthening our homeland security and emergency management capabilities. In the successful implementation of these programs, he established strong partnerships with the Weapons of Mass Destruction Commission, The U.S. Coast Guard, The Dept. of Homeland Security, The Center for Disease Control & Prevention, numerous state and regional public health, emergency management agencies, law enforcement agencies and commercial ports. Through these efforts, he has gained a deep understanding of homeland security and has built an expansive network of homeland security professionals and first responders throughout the country.
In addition to the conferences and training, in 2016 Sareth Neak created Maritime Security Outlook, a web portal dedicated to the maritime security and law enforcement community. Today, www.maritimesecurityoutlook.com averages more than 5,000 visitors per month in North America and the Caribbean.
Prior to his work in Homeland Security, Sareth Neak spent over 5 years in the specialty food business serving as the Manager of the All Asia Food Expo and Expo Comida Latina launches and Director of Sales for the National Specialty Food Trade Association (NASFT). In those roles, he assisted dozens of specialty food companies in expanding their product lines and distributions into the mainstream and specialty markets, as well as educating mainstream buyers about and introducing them to specialty and ethnic food products.
In every industry he serves, Sareth Neak thrives to have a deep understanding of the people and details driving that industry. Utilizing that knowledge and connections, he is able to help his clients and partners meet their business goals.
Sareth Neak attended University of Connecticut majoring in Communications. He currently lives in Greenwich, CT with his wife and two sons.