Real-Time Decision Support and Resilience Planning for Maritime and Intermodal Transportation in the Face of Extreme Weather and Sea Level Rise: An operational approach
Date and Time: October 11th, 2023 at 8:30 PDT
Platform: Zoom
Join us for an insightful webinar delving into a visionary proposal: the establishment of a "Climate Resilience Desk" at the Marine Exchange of the San Francisco Bay Region. This groundbreaking approach, which builds upon existing resources, aims to empower decision-makers across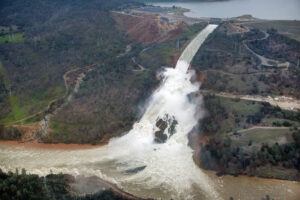 industries with comprehensive information for informed choices in the face of extreme weather events.
In the backdrop of real-world consequences, we'll explore a case study from Winter 2017, where extreme weather and a deteriorating spillway on the tallest U.S. dam caused a weeks-long ship navigation crisis in the Sacramento-San Joaquin River/Delta. This event nearly triggered an economic crisis, underscoring the need for innovative measures.
The proposal advocates for specially trained personnel to monitor the maritime domain, identifying potential system shocks that might otherwise disrupt critical operations. By recognizing climate-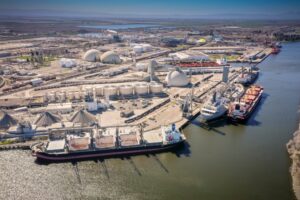 related events not just as emergencies but as predictable shocks, we can mitigate their impact. Through the strategic aggregation of publicly available data, early and methodological decision-making becomes possible.
Discover how this shift in perspective and proactive approach can enhance climate resilience, foster collaboration, and ultimately safeguard the interconnected systems of waterways, infrastructure, and intermodal transportation nodes. Join us to be part of this essential conversation on redefining preparedness and driving change in our maritime landscape. Don't miss this opportunity to contribute to a more resilient future.
Our Presenter: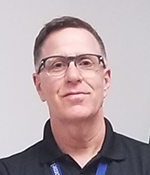 F. Scott Humphrey
Executive Director
Marine Exchange of the San Francisco Bay Region
Scott Humphrey is the Executive Director of the Marine Exchange of the San Francisco Bay Region and the Chairman of the San Francisco Harbor Safety Committee. He is a US Coast Guard veteran with 39 years in maritime transportation management, port operations, and maritime security. Scott has extensive experience designing maritime domain awareness systems and writing rules that govern their operation. Scott is an IALA-certified Vessel Traffic Service Officer and Instructor.
HERE IS THE WEBINAR IN FULL