Cybersecurity…
You can do it.
Simple. So you can sleep at night.
Affordable, flexible, all-in-one.
Meet Defendify:
The All-In-One Cybersecurity Platform for Small Business
Until now, cybersecurity has been complicated and expensive. Defendify changes the game, making cybersecurity simple, manageable, and affordable. Online, all the time, Defendify helps Small Business Superheroes detect, protect, and defend.
Upcoming Webinar Announcement



Neak Media and Defendify is hosting a cybersecurity awareness webinar for our valued customers and colleagues.
Date: May 23rd, 2019
Time: 1:00-3:00 EDT
Registration link: https://webinar.ringcentral.com/webinar/register/WN_P_ANgq9hTHaZTeeDq62I-g

Cybersecurity is top of mind for many of us. This session led by our cybersecurity partner, Defendify, explores today's cybersecurity threats and provides actionable steps you can take to minimize risk. Cybersecurity can seem complicated at first, but this presentation simplifies the conversation using straight talk, not tech talk. You will leave with a better overall understanding of cybersecurity and things you can start doing right away to improve how you protect your organization.
Stay cyber-safe!
Cybersecurity Dashboard
Health Grade
Recommendations
Reports & Documents
Alerts & Notifications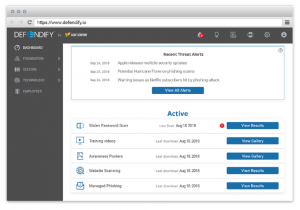 Cybersecurity Toolbox
Checkups & Assessments
Policies, Plans, & Procedures
Awareness Training & Testing
Technology Solutions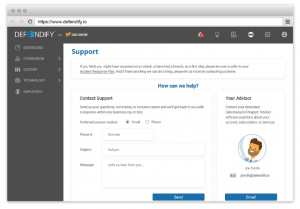 Cybersecurity Support System
Dedicated Advisors
Live Chat, Phone, & Email
Knowledge Base
Educational & Instructional Content
Defendify Features:
Multiple Layers of Cybersecurity Defense

Cyber-Strong Technology that goes beyond traditional antivirus and firewalls.
Cyber-Smart Culture of employee awareness and institutional knowledge.
Cyber-Solid Foundation of policies, procedures, and plans.
"I can see the immense value in the layered approach. So simple, it just makes sense."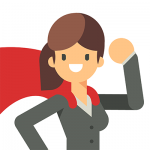 Accounting Manager
Extec
(manufacturer & distributor)
"We have a much better feeling of being secure now."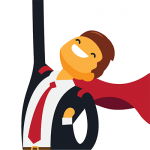 CEO
Grandy Oats
(food services/manufacturer)
"I can sleep a little better at night knowing our company is doing everything it can to protect itself."

Owner
Atlantic Coast Title
(real estate settlement services)